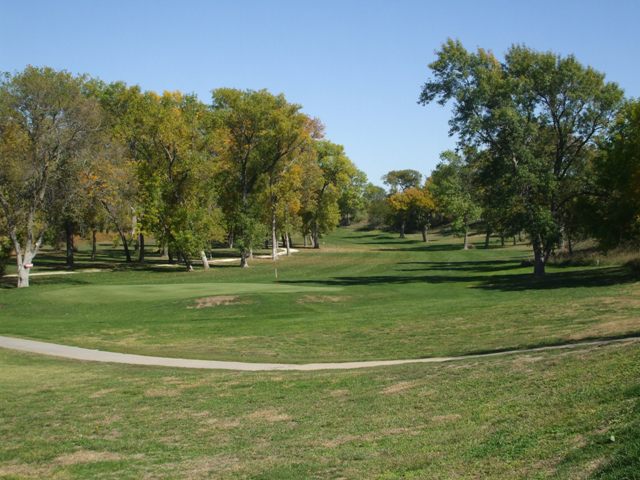 Shady Bend Golf Course
Built along the south fork of the Solomon River, Shady Bend Golf Course was completed and opened for play in the fall of 1991.  The course is a 9-hole, Bent grass greens facility with watered fairways.  Its name truly reflects the course as most of the fairways are tree-lined.  The course also has a driving range and practice green.
GOLF COURSE SUPERINTENDENT: Jace Roberts
(785) 346- 5611
GOLF BOARD MEMBERS
 Tim Schurr, Gary Wolters, Dave Slothower, Eric Mans, Allen Herrman, Jess Rietzke, Ryan Holloway, Justin Burch, Ron Kaser
The Golf Board meets the first Wednesday of each month at 5:30 PM at the City Office Building.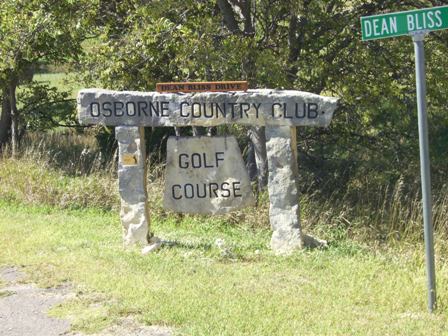 Osborne Country Club
The Osborne Country Club golf course is located one mile north of Osborne "on the hill" on the west side of U.S. Highway 281. The Osborne Country Club course is a 9-hole sand green golf course with well-maintained buffalo grass fairways. 
The Osborne Country Club course is open to the public
GREEN FEES: $3/day
ANNUAL MEMBERSHIP: $75
(785) 346- 3337
USGA Rating: 69.1
USGA Slope: 130
Season Passes
Single (18 & Older): $300
First Time: $200
Family Pass: $450
First Time: $300
Student Pass: $90
College Student: $110
Green Fees
Weekdays:
Adults:$10
Students: $5
Weekends:
Adults: $20
Students: $5
CART RENTAL: $20/day