Located in the hills of north-central Kansas, along the South Fork of the Solomon River, Osborne is a haven to nature lovers and history buffs alike. Did you know that Osborne is located just north of the North American Geodetic Center and just south of the center of the United States? Guess you could say we are the center of attention!
Osborne is located at the junctions of U.S. Highways 24 and 281, which allows people easy access to travel in any direction. The town and surrounding area is rich with history. The town offers a little bit of everything from outdoor activities like fishing and hunting, to tours of the area, and a wide array of businesses willing to help you find anything you need.
Come spend the day in Osborne, where the faces are smiling and friendly, and the pace is to your liking. Visit our many stores and businesses to find the items you need and enjoy dining in our wide variety of restaurants.
If your organization wants to add an item to the Community Calendar, please contact the City of Osborne at (785)-346-5611 or e-mail obcountycalendar@gmail.com.
Search area businesses by category and find useful information such as directions, phone numbers, and hours.
Osborne County Genealogical & Historical Society
For more information on how to give a financial contribution to the society, contact Laura McClure at (785)-346-2715.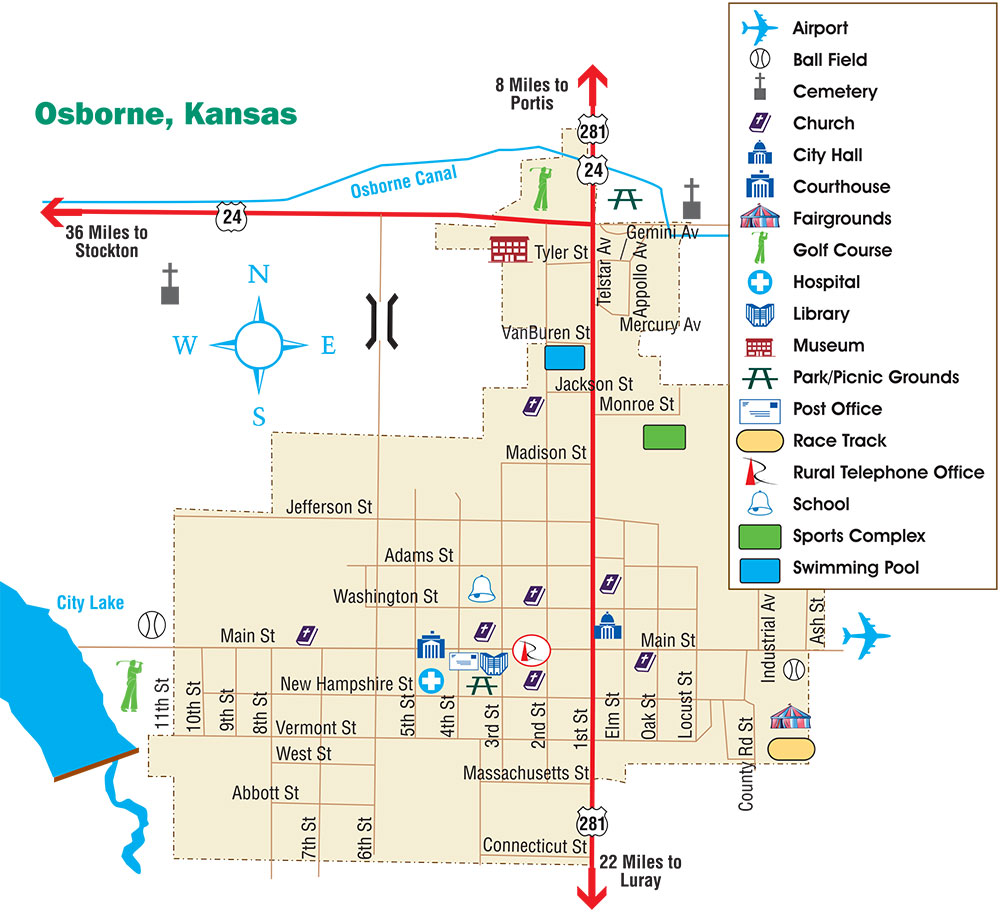 City of Osborne Economic Development